"It's all been downloaded into my memory banks. I know every move that you make."

— "Pan's Gambit"
Natt (ナット, Natto) is one of the members of General Rilldo's top mercenary force, the Sigma Force, alongside Nezi, Bizu and Ribet. They are called upon when Dr. Myuu demands "results".
Biography
Power
Techniques and special abilities
Voice actors
Trivia
Gallery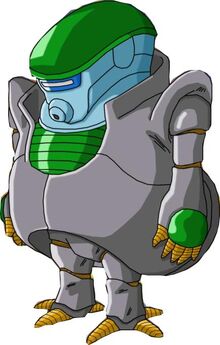 Ad blocker interference detected!
Wikia is a free-to-use site that makes money from advertising. We have a modified experience for viewers using ad blockers

Wikia is not accessible if you've made further modifications. Remove the custom ad blocker rule(s) and the page will load as expected.